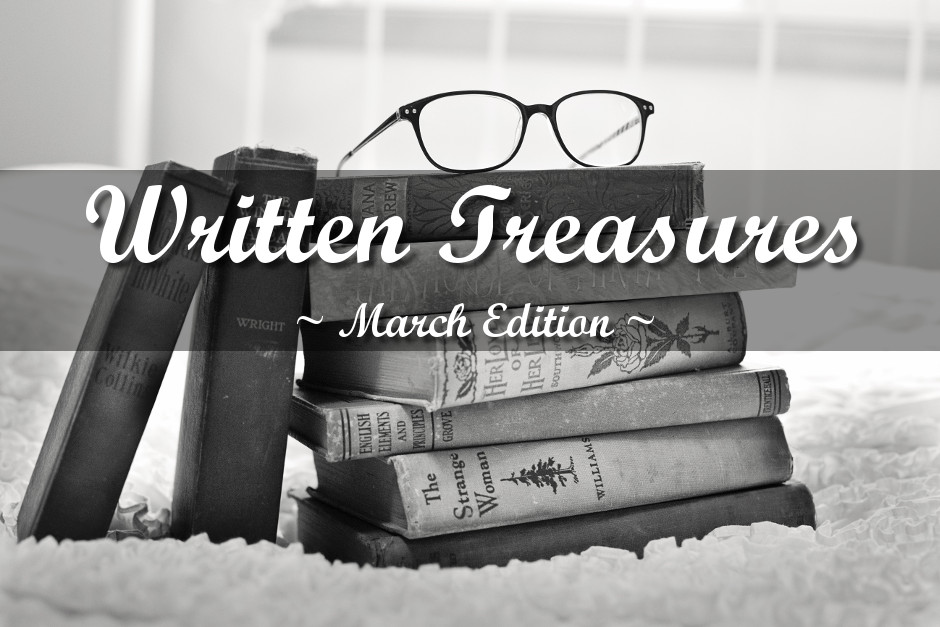 The monthly Writing Challenge on Twitter is a great community for writers. It's a place where those of us that write can encouraging one another to keep at it, to keep those words coming, to finish that story. What we sometimes may lose sight of are all the great stories that actually come out of these challenges. Just this past month, I've run across several stories from writers participating in the challenge that I wouldn't have seen if it wasn't for my own participation in the challenge (not that all of these writers participate every month but that's beside the point). I've also come across a number of books written by writers participating (or have participated in the past) that are just about to hit the shelves or will in the next few months.
What does this tell you? That there are a large number of writers in the challenge ranks that are putting out short stories or publishing books. With that in mind, I think it's more than appropriate to shine the light on these so that everyone else, whether you're participating in the challenge or not, can see the result of the blood and tears put into these stories and take a moment or two to sit down and read them. These stories should also serve as an encouragement to you if you are still trying to write your own stories: it can be done and it's being done every month.
I should emphasize that the stories listed below are by no means all of the stories published by Writing Challenge writers: these are just the ones I have noticed so if your story isn't listed below, it's simply because I didn't see the tweet announcing it or simply just forgot. I'd love to read your story!
Short Stories
Let's start with the short stories. There are three I've run into this past month that I wanted to point out. All three happens to be the first stories I've read by either of these authors but after reading all three, I'm eagerly looking forward to more writings by all three.
A Tale of Smoke and Rainbows by Alicia Gale
I saw this story by Alicia Gale early in March and made a note to myself I needed to check it out. Then, for the life of me, I couldn't find it. Until I did 🙂 Anyway, A Tale of Smoke and Rainbows is a cute little fantasy tale about a rainbow, a pot of gold and a leprechaun named Clancy.  It's well worth a read and while you're at it, check out the rest of Alicia's posts. She's not only a talented writer but also a very good artist. Her pencil drawings are fantastic!
Read "A Tale of Smoke and Rainbows"
---
Gryphon Gray by CA Hawthorne
Gryphon Gray, a short story by CA Hawthorne, takes you into a fantasy world on par with many of the best fantasy stories I've read and experienced. It follows the harrowing escape of a brother and a sister, the one intent on saving the other and looking to the future while the other has a hard time escaping the past. Their journey and its unexpected end will keep you reading until the end.
Read "Gryphon Gray"
Read My Review
---
In The Grave by Drew Martin
In The Grave is a short story by Drew Martin, another one of our Twitter challenge regulars. The story features, well, a wooden box and an individual inside. The rest, well, you should read it. Hopefully, you're not claustrophobic.
Read "In The Grave"
---
Books
Next, let's take a look at some of the longer works I've noticed throughout March. None of these were actually published in March but they will all be hitting the shelves in the next couple of months.
A Shining in the Shadows by Beverly Lee
A Shining in the Shadows is the second book in the Gabriel Davenport series. The first book, The Making of Gabriel Davenport, was released almost exactly a year ago. Although I have yet to read the first book, the Amazon reviews put the first installment firmly in the five-star range. If you're into "menacing dark fantasy and paranormal suspense", both of these books by Beverly Lee are well worth a look.
A Shining in the Shadows is set to release on April 7, 2017.
The Making of Gabriel Davenport
Pre-order"A Shining In The Shadows"
---
Finish the Damn Book by Martin McConnell
Those of us that write, we all struggle with many different things that keep us from finishing our stories. Martin has taken it upon himself to write a book about how you can get past this and get that book you always wanted to write on paper. This book has helped me immensely (I'll get to this in a separate post) and it's well worth a closer look.
Finish the Damn Book is set to release on April 28, 2017.
Pre-order "Finish the Damn Book"
---
Sand Runner by Vera Brook
I remember with fondness reading The Hunger Games a few years ago. I found myself consumed by the story and read all the books in rapid sequence. Then, I ran into Vera Brooks and her Sand Runner within the past month as she was promoting its release later on this year. I couldn't help but take a closer look and although I have yet to read it, I'll be posting a review of it once I have. If you're at all a fan of The Hunger Games or the Maze Runner, you're the target audience of this book.
Sand Runner is set to be released on June 2, 2017.
Pre-order "Sand Runner"
---
Evangeline and the Spiritualist By Madeleine D'Este
For some reason, I completely missed the other stories that Madeleine has published. However, I couldn't help but notice that she released the third novella in the Evangeline and the Spiritualists series just about a month ago. "Mystery and mayhem in steampunk Melbourne," as the Amazon page proclaims. "Evangeline and the Spiritualist is another romp through 1880s steampunk Melbourne" with a hefty dose of "mystery, mysticism, and gadgets."
I have yet to read any of the books in the series (not sure how I missed the prior novellas) but they're firmly on my reading list now. If steampunk and mysteries sounds like your cup of tea, do yourself a favor and check them out. Just follow the link below.
Buy "Evangeline and the Spiritualist"
---
Contribute by Kristy Acevedo
One of my favorite books of last year was Consider by Kristy Acevedo, the person behind the Monthly Writing Challenge on Twitter. She's not only the brains behind this supportive group of writers but an accomplished writer of her own. Contribute is the sequel to this book and currently scheduled for a summer release. If you haven't read Consider, I'd suggest doing so first and then don't forget to pick up Contribute, now available for pre-order. The release date is currently July 1, 2017.
Pre-order "Contribute"
Buy "Consider"
---
If you haven't read any of the above stories, do yourself a favor and check out the short stories first. You'll get through them in less than an hour. Then, take a peek at the books. All of the ones that I have read are well worth your time. The best thing about all of the above: I wouldn't have read or known about any of them if it wasn't for the Writing Challenge on Twitter and I count it an honor and a privilege to be able to say that I move in the same circles as these authors. If you're at all curious about writing, do yourself a favor and join us. The hashtag this month is #aprwritingchallenge.
For those of you that participate in the Writing Challenge on a monthly basis, I'd love to hear about your stories, short stories or novels. Do you have one I didn't mention above that was published just recently or will be within the next few months? Add it to the comments below and let's celebrate your accomplishment!