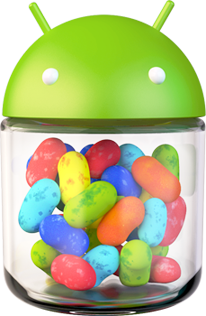 It's barely been a week or so since I mentioned in my previous post regarding Android 4.3 that it looks like it can be expected on the Transformer TF101 tablet. It seems that this has now happened quicker than expected.
As I mentioned previously, the KatKiss ROM is essentially the successor to the Team EOS 4 ROM. I switched to that just recently. Today, thanks to a comment on my previous post, it turns out there is now a Katkiss 4.3 beta ROM for the TF101.
Based on the date of the post on XDA Developers, it appears that Timduru released his 4.3 beta this past Sunday, on August 4th. Since the release, there has been several updates, as you can see from following the thread over at XDA.
One important thing to remember. The Katkiss 4.3 ROM does carry the beta label so be warned, not everything will work. Timduru states in his initial post that the ROM should be stable enough for day to day use as long as you are ok living with the features that currently are not working. These include:
Bluetooth
Camera
Omx video codec
I also noted in a later post that it sounds like you really should to a complete wipe before heading into the world of Android 4.3. So, that ultimately is up to you.
As far as I am concerned, I use Bluetooth and the camera a bit too much at the moment to be willing to part with it so I'll stick with the latest Katkiss 4.2.2 ROM until those items have been rectified.
What will you do? Are you switching straight to 4.3? Feel free to share your experience!