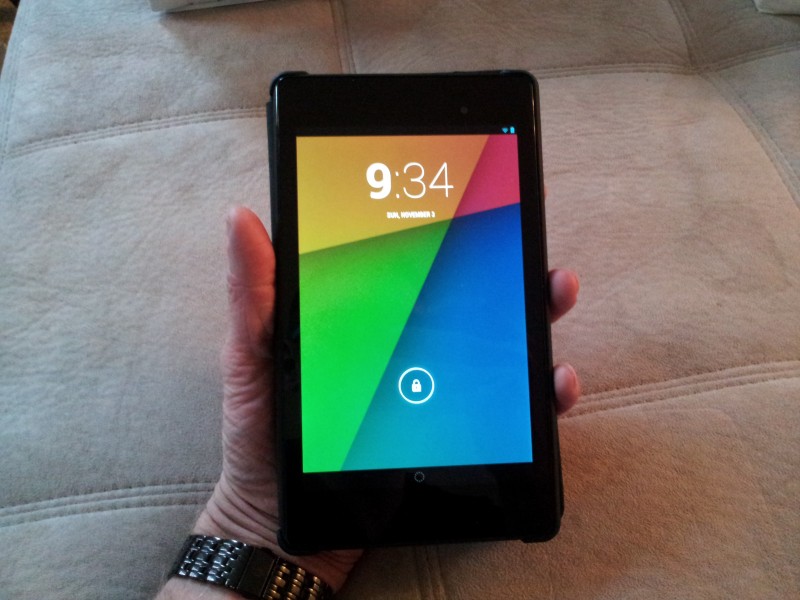 With the recent demise of my trusty ASUS Transformer, the natural thing was to start looking for something to replace it, or to find a way to fix it. Fixing it was my first reaction. After all, I had invested too much time into software, ROM loading etc. to just let it die peacefully.
Initial research seemed to point my in the direction of a dead battery. What I read in various places is that 500 cycles or so is about what you can expect from a TF101 battery. With two years under its belt, it seemed like the most likely candidate. Not to mention that other tricks to try to get it to charge failed. Considering that a new battery would require some "surgery", it seemed like an option for a later time, something I definitely will pursue once time allows and I can get the right tools.
So, I started looking for a replacement.
Since the release of the original one back in 2012, I've been keeping an eye on Google's Nexus line. I've always been attracted by the "pure" Android experience but having a tablet already kind of kept me out of the market. With the Transformer, the one thing that I always loved and hated was the size. The large size was great for entertainment but not so much for transportation and mobility. So, when it came time to look for a new tablet, I put my eyes on the Nexus 7.
Being a relatively new release and an upgrade of a already good tablet, good reviews and great features reinforced my decision that the Nexus 7 would be the next tablet I would purchase, when that time was right.
That time was this past week. After a quick trip to the local Best Buy here in Anchorage, I picked up a brand new Nexus 7 and a case. I was all set.
Although it's too early for me to give an educated opinion of the Nexus 7, so far I'm impressed. It feels faster and more responsive than my Transformer running Katkiss. So far, I haven't had any problems with it. It's taking some time getting used to volume and power buttons being elsewhere but that's the kind of stuff you'll get used to eventually.
For now, I'm just exploring and working on loading my old stuff. At some point, I'll get around to writing up my thoughts on this tablet.