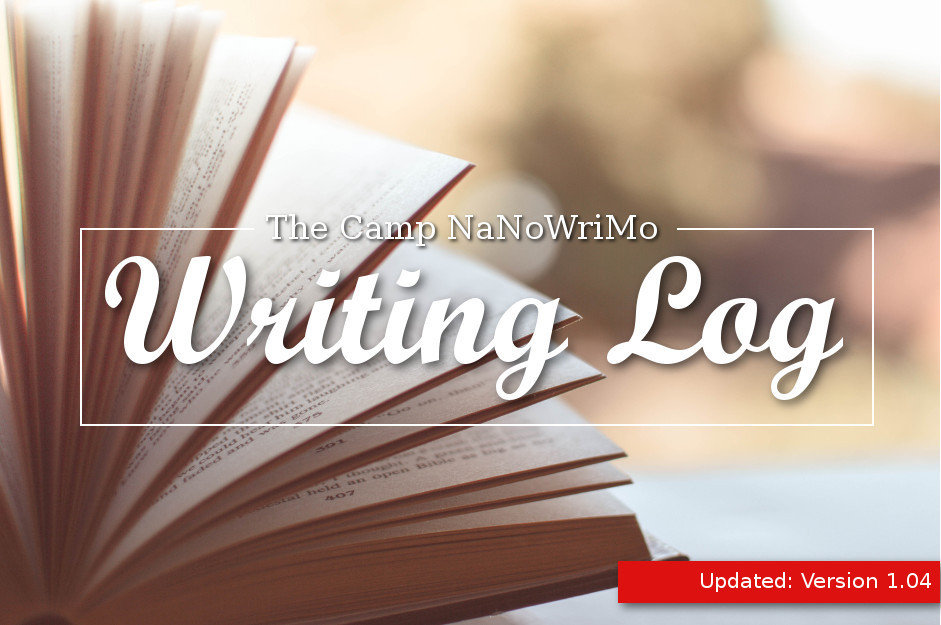 Camp NaNoWriMo is here! It's time to sit down and finally write your novel. You've got one month and 50,000 (or more) words ahead of you.
The Camp NaNoWriMo Writing Log can help you get to the end. Track your daily progress as you write and easily see how much you have to write every day to get to your target.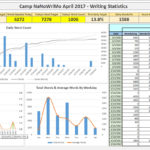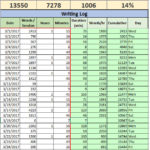 Features:
Track multiple sessions per day – perfect for writing sprints throughout the day!
Dynamic writing targets – your daily targets will self-adjust based on what you've written prior days.
Tracking of time spent writing – see how much time you spend writing compared to your actual word volume.
Writing Statistics – easily see how you're doing each day of the month.
Requirements:
Excel for Windows or Mac
Google Sheets
Libre Office
Open Office
Changelog:
v1.04 – Fixed OpenOffice compatibility; fixed formula lookup that prevented the log from displaying data past row 118 in the writing log.
v1.03 –  Internal release
v1.02 – Resized data cells to accommodate different screen and font sizes. Also unlocked ability for user to resize and reformat cells as needed.
v1.01 – Unlocked Word Count Target cell to allow for higher (or lower) than 50000 word targets.
Read the FAQ for further details.
To download, press the button below.